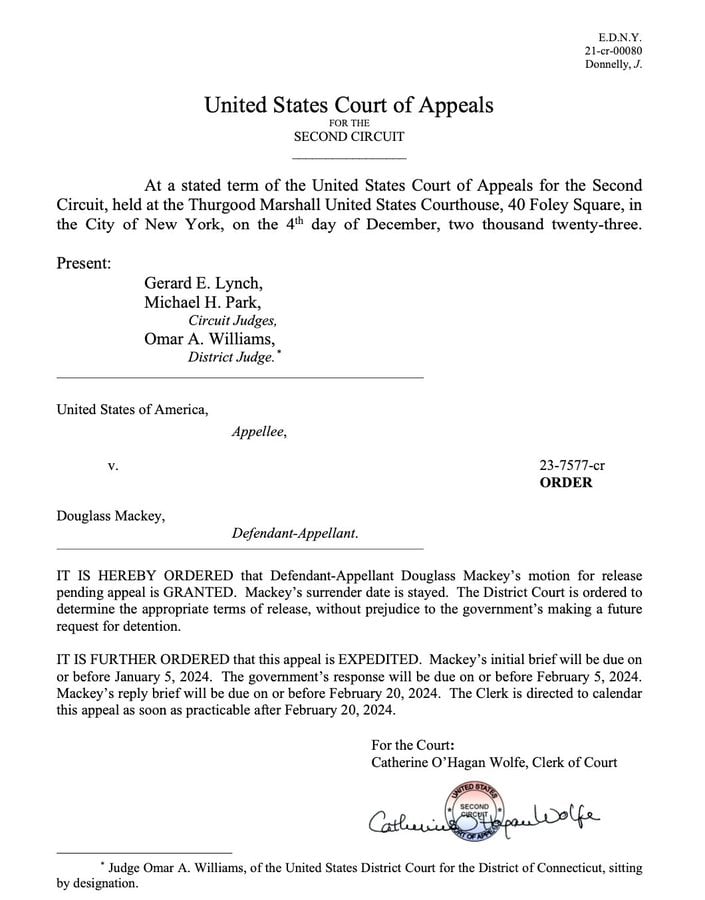 An appeal on First Amendment grounds is underway.
In a decision that shows some consideration of free speech rights, a federal appellate court has halted the 7-month incarceration of Douglass Mackey. Mackey became the focus of legal proceedings after sharing a satirical meme during the presidential run-up in 2016 that suggested Hillary Clinton supporters could place their votes through text messages.
The stay of his sentence was signed by Judge Omar Williams of the United States District Court for the District of Connecticut as per an official Motion Order.
The Motion Order outlined the following critical steps: Mackey will formally surrender, and the District Court will then set the guidelines for his release. Any future detention petitions can be made without prejudice against Mackey by the government.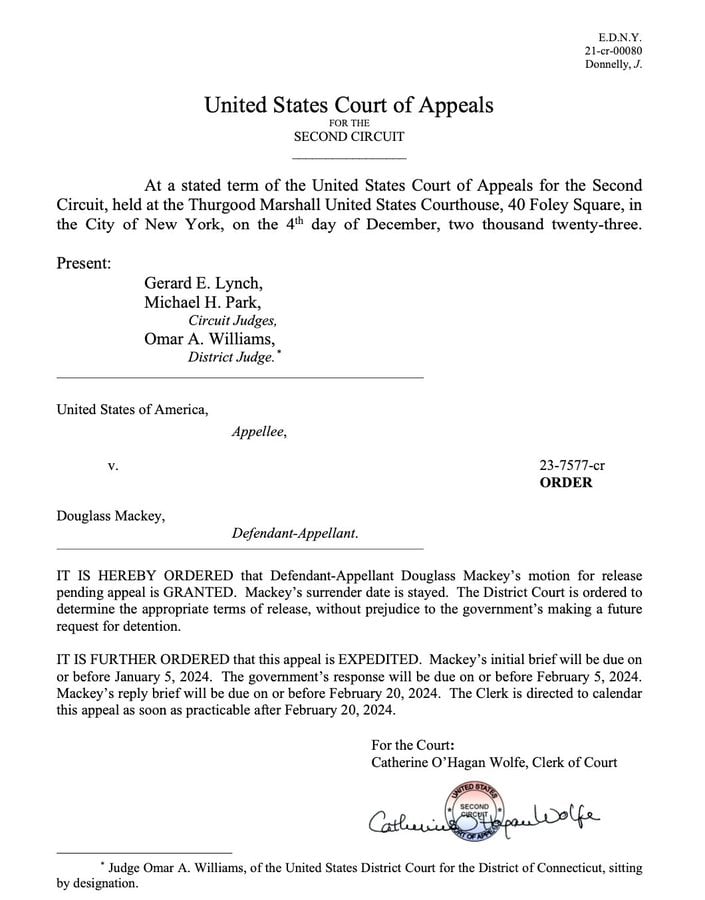 The court-ordered acceleration of Mackey's appeal will culminate in its hearing as soon as possible post-February 20, 2024, following all due submissions by Mackey and the government counsel.
While addressing the court's decision to execute his appeal on X, Mackey expressed optimism. He emphasized that contrary to the prosecution's classification of his appeal as frivolous, the appellate court inferred that his case has "substantial" and "debatable" issues that may, if ruled in his favor, invalidate his conviction.
In a statement overflowing with gratitude, Mackey convened his dedication to fight, even if it meant moving his case to the Supreme Court.
President Donald Trump spoke out against the prosecution of Mackey on Truth Social.
"Joe Biden and the radical left Democrats are trying to pose as the defenders of democracy but in fact they're the ones destroying our democracy," President Trump said in the video. "Crooked Joe and his henchmen have tried to shut down free speech with a massive government censorship operation to silence their critics. They're putting Douglas Mackey in jail for sharing a joking meme about Hill Clinton seven years ago."
BREAKING: President Trump releases a new video standing up for free speech and Douglass Mackey. He also finds common cause with Mackey relating his own political persecution to the Regime's targeting of conservatives. pic.twitter.com/IDuGhJxo7e

— Charlie Kirk (@charliekirk11) December 5, 2023
---
Sweeping Plan for Global Censorship Exposed
---